So you've gone ahead and set up a successful business for yourself in the field of electrical solutions and have even managed to create a name for yourself locally. However, you now wish to expand your business. But for that to happen, you must first master a little something called SEO. SEO helps you appear on search engines and fetches for your website the attention it deserves from your customers. To get a rough idea of whether or not you're in need of optimization, log on to a search engine and simply search for electrical solutions in your area. If your business isn't listed on the first page, then perhaps it is time to get some SEO help.
SEO can be tricky enough concept, but with our handy guide here, it can be made easy. If you follow the steps we tell you and model your content based on our guidelines, there's nothing stopping your content from always receiving due attention and getting noticed by customers. Here's our list of some pretty crucial pointers to follow when you're designing a web page or website for yourself or your electrician business.
No Substitute for Quality Content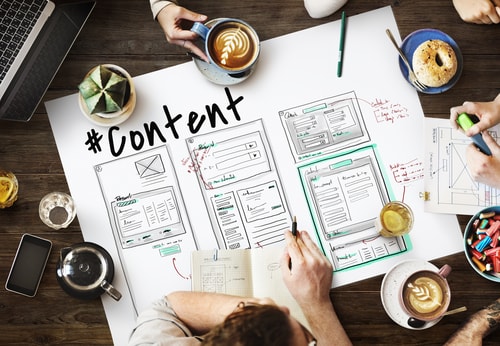 It doesn't matter whether you're running an electrician business or any other utility service if your website doesn't come with quality content, there's no reason why any customers will come visiting you. The online sphere has gotten pretty straightforward in the recent years. The only shortcut to success now is having content you can bank on. Make sure your website always stays updated and the content is top notch. Dwell time is a quantity which specifies the time spent by the average user on your website. Greater the value of dwell time, greater will be your website's profitability. Including a few key terms or common problems faced by customers leading to power outages can help. You can even add some DIY tips so that customers may attempt to tackle the power problems themselves.
Amp up the Speed, Keep Errors to a Minimum
While it is always welcome to load up your page with many high-quality images and video files to make the website seem interactive and user-friendly, one should never overdo it. If you plan on uploading high definition photos of circuit boards or fuse boxes on the page, make sure you spread them out evenly on different pages. This is because if all your high-quality content is concentrated on a few pages, then that severely affects the page load time for those pages. Loading time is, in fact, a critical parameter for calculating SEO ranking, taken into account by major players such as Bing and Google.
Also, users, these days aren't interested in waiting at all. If your website is taking unusually long to load, they will simply jump to another one.Due to this, your dwell times are cut short, which again adversely affects SEO. A few useful tips for improving loading speed are optimizing images, using fewer plug-ins, minimizing redirects and caching plug-ins.
Optimize Your Images
Image Optimization, as already outlined, is an essential part of building a website. As an electrician, you may want to upload a lot of different images to your websites, such as the ones depicting various circuitry or some power tools used to conveniently manage wiring systems. Such images can be of a pretty high quality, and while that is a good thing for the aesthetics of your page, it does make the website much bulkier than before. Additionally, if you're looking to optimize images, one extremely handy method is to always include keywords for the image name, title, description, alt tag and caption. This makes search engines sensitized to your content and the relevancy of your website.
Use Appropriate Headers
If there's one feature that's common across all kinds of websites, it's the need for good formatting. No one would want to go through your content if it is not structured in the proper manner. Simply putting in huge blocks of text at various places on the page isn't going to help either.If you need to put in certain short pieces of textual information pertaining to electrical solutions on your website, make sure you put these texts under appropriate headers. These header tags are essential for informing the user of the nature of the content. Once they're informed of the subject from the header, they can choose to either read it or skip without having to go through the entire paragraph before making a decision.
Back Your Content with Back-links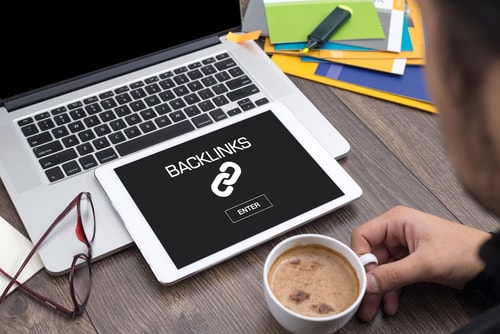 If you reference certain high ranking and highly trustworthy websites on your page, it's only natural that people will believe the authenticity and accuracy of your content more easily. Make a list of a number of highly trusted and widely popular websites pertaining to electrical solutions or famous blogs dealing in power and safety, and try to include as many backlinks as you can to these websites. Doing so will increase your chances of pulling in customers and will out also send out trust signals to major search engines in order to improve your SEO.
Mix & Match Your Media Files
It is a proven fact that images lead to a substantial growth in customer engagement and amplify user experience on your website. To prevent your content from looking bland and uninteresting, supplement your pages with as many media files as you can while taking into consideration page loading times and speeds. As an electrician, you might want to upload videos of your work or certain switchboards in action so that your customers get a good look at your manner of working and professional problem-solving skills.
Avoid Broken Links
Broken links are links which basically take the user nowhere. This could be because the page they are supposed to be redirecting to may have since been moved or deleted. Broken links on your website can only do harm to customer engagement and SEO ranking. They must be dealt with at the earliest and constant scans must be done to check for any remaining broken links on your website.
Designed to Attract
The design of your website is, quite obviously, a great factor in determining if you're going to enjoy a decent popularity among your targeted audience or not. No one wants to view a website which hasn't been properly designed and structured. Make it attractive and soothing to the eyes without going into really complex patterns and symbolism which make the content difficult to understand. As an electrician website, you might want to consider using a singular color scheme to match the nature of your work, such as a mix of yellow and black colors for all panels, header bars, and menus.
Responsiveness across Devices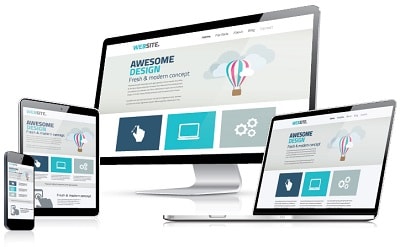 You would hardly come across someone these days who is fluent in only a singular type of device. Almost everyone is adept at using a laptop and a mobile phone, to say the least. This is the reason why website owners currently don't limit themselves to simply designing a desktop website for their business but are rather interested in developing different versions of the website for all platforms. Now that even search engines like Google are tweaking their algorithms to factor in the contribution of mobile sites, this change is more essential than ever.
Don't Forget the Social Media
It comes as no surprise to anyone today that social media is the most powerful media tool available in the world. The widespread use, immense popularity, and handy usage make it the most viable platform to share all kinds of information. Advertisers and marketers saw this and recognized the potential it carries some time back. Since then, social media has become one of the most leading platforms for promoting your business. As an electrician, one way to carry out promotions for your business is to look for dedicated audiences on social media who may be in need of your services, such as in groups or message boards, and place your ads there.
Connect With Google
Google offers a free registration for all kinds of businesses wherein you list your website along with your business and in return, your business will then be displayed on a couple of Google Services such as Maps and on the search results page. You even get the option to upload and link your social profiles with the business, along with any photographs and business logo.
Make Use of Catchy Titles and Meta Descriptions
Whenever you conduct a search on a search engine, the text that shows up in blue and bold constitute the title tags, while meta tags can be seen underneath the title tags on the same page. Now it is quite obvious that the first thing a user will see that has anything to do with your website will be these two text elements. This is the reason why you must give them the special importance and put in some extra efforts in coming up with these. While it is the job of the search engine to extract title tags and meta descriptions from your website, your job is to make them attractive as possible. Try to clearly specify the kind of electrical solutions you're willing to offer in the title. And write something about why your electrical solutions are the best and the safety precautions you take in the description.
Incorporate the Keywords Directly Onto Your Website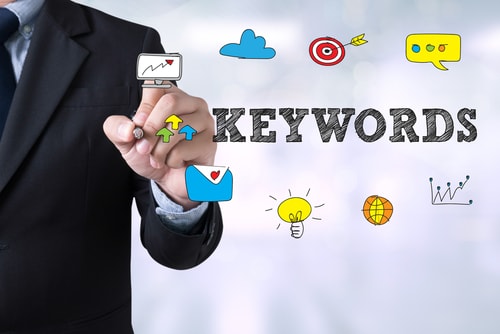 A neat little trick to ensure your website always shows up in search results and gets the targeted audience is to maximize the use of relevant keywords in your content. Add as many relevant electrical terms in your content as you can. Talk extensively about the kind of power problems you've dealt with and your expertise at handling outages with full safety. Also, mention the name of your business or company several times. If you think it is necessary (and it most likely will be), make use of a keyword density tool which scans through your content for keywords and presents density data for each of them.
Pay for Google AdWords
Google AdWords is an immensely handy tool for business owners and website creators. For your electrician business, all you've to do is pay to get your content promoted and leave the rest up to Google. The search engine will then make sure that your website always shows up on the very top of the search results page whenever a user searches for electricians or electrical solutions. The price for Google AdWords is actually a variable quantity which depends directly on the relevance your website carries to the search term. If you need to monopolize the business in a small locality or establish a stronghold in a local area, Google AdWords is possibly your best bet.
Harness Local Search
Your website may be listed under the local search category by Google, but if you really want to be known as a local business, you must reference other local services on your website. Adding links and redirects to other similar organizations or services within the community such as the geographical area you belong to, as well as other volunteer organizations. Additionally, while it is a good practice to include the Google Maps or any other map application link to your address on the website, you must also list your complete address in text form in order to establish your business as a genuine part of the local search results.
Constant Updates Make a Trusted Site
As stated earlier, there's no substitute for quality content. If you don't inform your customers of the nature of electrical services you're willing to offer and give them a glimpse of the quality of work you do, there's a good chance you won't get many customers. In order to really satisfy your customers, make sure you subject your website to constant updates. A few quality suggestions are to keep uploading videos or images of all the latest power solutions you may have provided and to keep including reviews from satisfied customers so that new and potential customers are encouraged towards your services.
All of this is especially critical for your website's SEO, as major search engines like Google often prefer websites which have been updated recently or have a history of being fresh and updated. For best results, updates must happen at least once a month. These updates could be in the form of monthly blog articles which are keyword rich in nature and outline any recent changes in your work or simply outline your recent projects along with a list of your credentials.
Get Help: Hire an SEO Expert
A great many of the suggestions and requirements listed above can be simplified by simply calling for external help. For your electrical solutions website, the best help you can ask for is that of a trusted SEO expert. Such experts are genuinely trained in the art of boosting SEO rankings and promoting your content to get the best profits your business needs. This method is even convenient for those users who do not wish to concern themselves with complicated SEO jargon and strategies and wish to concentrate all of their energies towards business modeling. We can help you get your SEO strategies implemented to perfection and help you grow your services from good to great. Get in touch with us today!